Welcome to Looking Good
The team at Looking Good have over 20 years experience in creating the perfect solution to your landscaping challenges. We pride ourselves on offering a service that is second to none and our continued repeat customers are testament to that fact.
Amongst our clients we are proud to include renowned Perth Developers, offering complete landscaping packages. From start to finish our attention to detail and old fashioned friendly, personal service will ensure your landscaping experience is a memorable and pleasant one. At Looking Good we believe that your garden should be a reflection of your personal style and taste, we are here to help you achieve your vision.
Our ability to understand the clients lifestyle requirements coupled with our passion and dedication to achieve sensational spaces ensures every landscaping project is produced to the highest standard. We aim to install a garden that you will be happy to relax in with your family and friends for many years to come.
Our landscaping services include many aspects of outdoor works including lawns, irrigation, brick paving, planter boxes, edging and gardens.
Well-designed reticulation systems are a means of using water more efficiently and maximising plant and turf growth
A vital component to having a sensation lawn is the correct preparation and installation coupled with choosing the right variety for the application.
Hardscape refers to hard landscape materials in the built environment structures that are incorporated into a landscape.
Here we want to share with you some of our successful landscaping projects that we have enjoyed creating and provide you with some landscaping ideas and inspiration for your own front or back yard.
Let us transform your space into a beautiful place!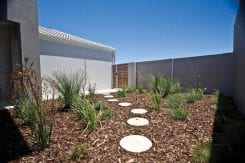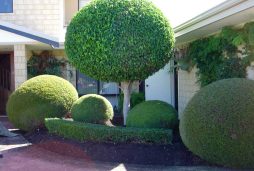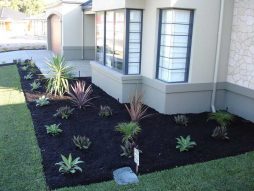 What our clients are saying
"Dear Matt and Wendy, My lawn and I would like to thank you for the excellent reliable service you have provided over the many years of our association. I would personally like to thank you for the many words of advice and wisdom you have given me to enable my garden to look its best. I wish you continued success with your design and landscaping service."
DENISE
"I would just like to say firstly that the lawn and garden beds look amazing! Not to mention the fact that all involved would have worked in some pretty miserable weather! A big thanks goes out to the planner and the boys involved in this make-over. Thank you also for your continued communication and support throughout. I am more than pleased with the results."
SCOTT
"Hello, Thanks for putting in the garden so quickly. It looks fantastic!!!! Your advice, assistance and workmanship have been exceptional. Thanks for making this a very pleasant experience."
ASHLEIGH
"Hi Matt, Wendy and Team. We love our new garden. Thanks again for the wonderful job you and your team have done. Regards"
Vicki, Paul and Rebecca
"Hi Matt and Wendy, We would just like to say thank you for our landscaping, we are very happy with everything. Thanks again"
Kelly and Corey
"Hello, Thanks. The landscaping looks tremendous. It really does take effect on your property once it's done. Thanks again"
Te Aroha
"I just wanted to say thank you for the garden it looks awesome you did a great job. Keep up the good work."
Heidi
Hi Matt and Wendy, Thank you. My Dad (who is an ex landscape gardener) saw the place and was most impressed. It really looks lovely. Thank you so much.
Gaynor
"Hello Wendy, I would like to express our sincere gratitude to a job well done in our landscaping… your team have exceeded our expectations and we are very happy with your service… I am sure I won't have a word to say when it comes to recommendation because the workmanship will speak for itself… I'll probably just give your number instead… Once again thank you very much and God Bless you all."
Genesis and family
"Hi Wendy, Thank you very much for doing my landscaping! I love it! The place was left so neat and tidy and I really appreciate that. It has been very pleasant dealing with you and Matt, So thank you again!"
Desiree
"I am so incredibly happy with the results, thank you so much! I have taken lots of photos and am very, very pleased. Thank you again."
Laura
"Thank you! You provided a great professional, informative service and excellent standard of work and products used."
Hazel and Kevin